Hey guys, I'm almost at the end of my list of tags!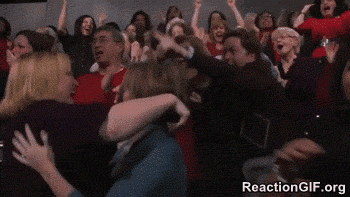 Of course, it won't be long until it's extra long again, because you guys are so nice and keep tagging me in things. I encourage you to do so, it's always so great to see that little notification and it makes my heart flutter <3.
Today I'm doing the Versatile Blogger Award. I was tagged by Ellie @ Ellie's Bookshelf for this one and honestly, huge shoutout to her and her blog because it's so well organized and well done and her graphics are so so gorgeous.
I was also tagged to do this by DuskAngelReads, who I just discovered recently! She's super sweet and has great posts, so give her a follow too 🙂
Rules:
1. Display the award on your blog.
2. Thank the blogger that nominated you and provide a link to their blog.
3. Share 7 facts about yourself.
4. Nominate 10 bloggers for the award and provide links to their blog.
On with it, then!
1. I'm awful at time management when it comes to school. Everyone thinks I study every day and have a great sense of organization just because I get top marks. I don't even know how I do it. A normal afternoon at my house consists of me watching TV and being on my computer and then about three hours of me rushing everything I need to do and studying guitar. It's a mess, really.
2. I'm bilingual! English isn't my first language. I became fluent in it when I was about twelve or thirteen, I think, but writing has always been much easier than speaking for me. I think it's because here mostly everyone I talk to is Spanish and speaks English as a second language so I can't use the informal expressions I've learned from Tumblr and Instagram (and my books of course), haha.
3. I'm in love with almost any type of music. My Spotify playlists are a blend of Camille Saint-Saëns, Lin-Manuel Miranda, Twenty One Pilots, Maurice Ravel, Ed Sheeran and Queen. I don't really listen to music in Spanish, but I don't really know why? I just don't like listening to reggaeton and other types of Spanish music that much, I guess. Dancing to them is fun though 😂
4. I play two instruments. I've been playing guitar since I was eight years old in a Conservatory of Music, and recently I started playing piano – it's compulsory if I want my degree but I would have chosen to learn it anyway! I'm supposed to play every day, so even when I can't find the time I manage to study a little. It's one of the things I'm most proud of and I love playing!
5. I'm very indecisive. For example, right now I want to get a double degree in Mathematics and Physics so I can do research, but just a few months ago I was planning to work in Publishing and before that, in Journalism. I want to do so many things, my mind just can't handle the fact that I have to choose one… I hope I'll have everything planned by the time I finish high school.
6. Well, this is where it gets hard, right? When someone asks about me, I usually say something about music or reading, but I already talked about music and you all already know I like reading, haha. There's not much more to me! I can also tell you guys that I'm an introvert, more specifically, an INFP-T. I've always known this because even though I really like going out once in a while, staying home and reading a good book seems like a pretty good option to me!
7. I have a pretty impressive long-term memory and can write down almost everything in my Bio book like, right now (which is why I don't need to study that much, see #1), but my short-term memory is crap. Do you know that feeling when you go into a room and you don't know why you're there? That has happened to me about three times today. Sometimes I can't even remember what I'm talking about while the words fly out. It creates some awkward moments, and combined with my inability to keep my mouth shut it's pretty terrible.
I nominate:
Rendz @ Reading With Rendz
Renuka @ Past Bedtime Blog
Princess @ Royal Reader
And as always, YOU, because if someone deserves an award, it's you, for putting up with me 😉
---
What do you think of these seven facts about me? What can you tell me about you guys? Let's talk!