Hello! I'm back with another post for my personal take on the #WeAreTOG tag. This month's topic is Dorian Havilliard, which is great because I love him!
No spoilers because I'm nice like that.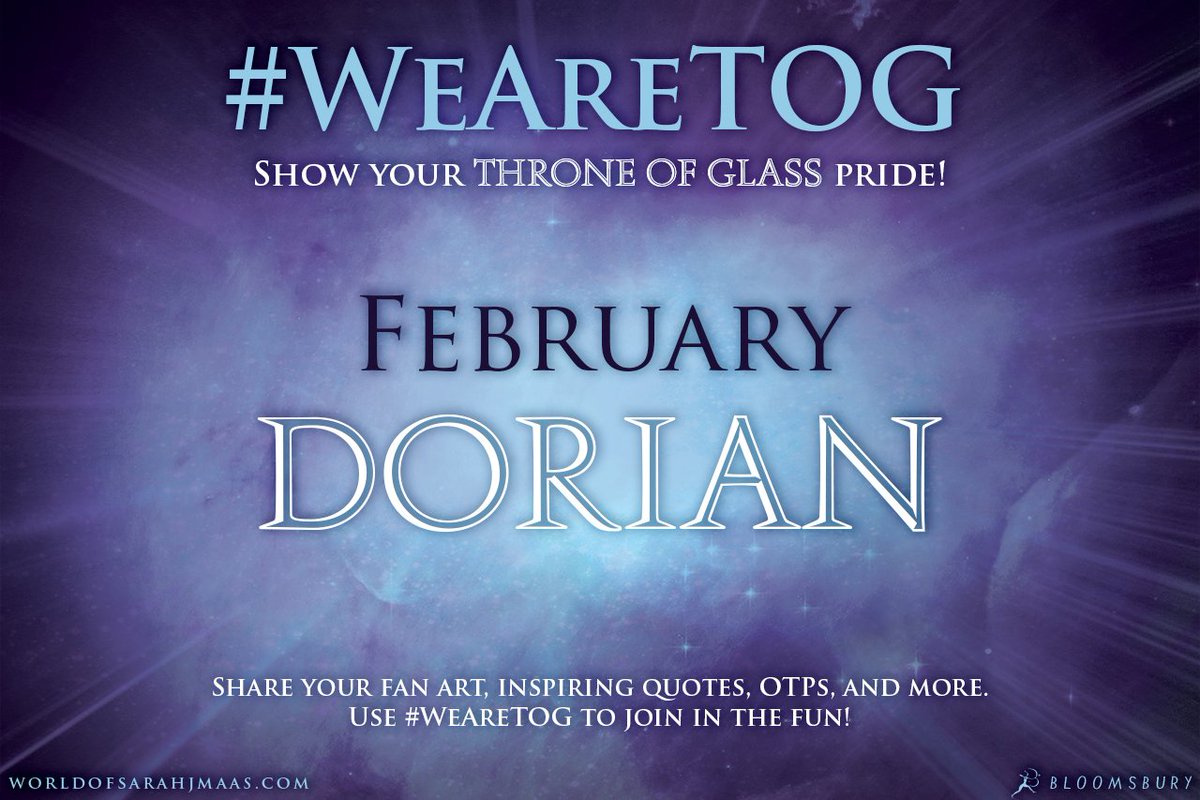 Dorian Havilliard is basically the purest character in this series. He likes reading, he's been basically shielded from the real world his whole life and when Celaena arrives his world is turned upside down.
For this installment of my #WeAreTOG monthly meme, I thought I'd gather up some quotes and other Dorian-related things I really like, instead of ranting like I did when it was Manon's turn.
(Because what is there to rant about, he's a sweetie pie).
(Well there's all that Manorian crap that went down in EoS *shudders at my own poor choice of words* but I already made myself pretty clear last month).
ANYWAY.
First of all, let's see some fancasting choices for Dorian:
We have a young Henry Cavill:
And Douglas Booth in his Romeo era, who is basically perfect and ready to film:
Look at that soft smile! That's so Dorian!
I've also seen Logan Lerman and Matthew Daddario, but after PJO and Shadowhunters people will fancast them as literally any blue-eyed character and they've kind of got old for me.
They were infinite. They were the beginning and the ending; they were eternity. The king standing before them gaped as the shield of flame died out to reveal Aelin and Dorian, hand in hand, glowing like newborn gods as their magic entwined.
It's part of one of the most intense parts of the entire series, and this paragraph from Queen of Shadows made me cry like a BABY. I love love love Dorian and his magic and how powerful these two characters are.
You cannot pick and choose what parts of her to love.
Which is one of the most overused quotes but still, it's such an important quote. Not for Dorian, really, but for Chaol. It's the sentence where both Chaol and the readers realize that Aelin is so much different from Celaena, and completely incompatible with him. It's also the moment when I cry because Chaol is the most human character in these books and I love him.
(But this is not about Chaol).
(Or is it).
Dorian surged from the chair and dropped to his knees beside the bed. He grabbed Chaol's hand, squeezing it as he pressed his brow against his. "You were dead," the prince said, his voice breaking. "I thought you were dead."
Haha! Did you really think I could make a post about Dorian and not mention how much I ship Chaorian? Do you know me at all?
Everything- everything was for Dorian, for his friend. For himself, he had nothing left to lose.
Does Chaol even have another conversation topic.
He looked at his friend, perhaps for the last time, and said what he had always known, from the moment they'd met, when he'd understood that the prince was his brother in soul. "I love you."
No homo though *glares at SJM*
Dorian walked slowly back to his rooms, his heart racing. He could still feel her lips on his, smell the scent of her hair, and see the gold in her eyes flickering in the candlelight.

Consequences be damned. He'd find a way to make it work; he'd find a way to be with her. He had to.

He had leapt from the cliff. He could only wait for the net.
Throwback to when I thought I shipped Doraelin. Good times.
---
So, this was a much lighter post than my first one! What did you think? Do you like my fancasts? Do you like the quotes? Do you like Chaorian? Let's talk!