The Thousandth Floor by Katharine McGee
441 pages
Publisher: HarperTeen
4 stars
SciFi/ChickLit/Young Adult
The girl was the first person to fall from the Tower in its twenty-five years. He didn't know who she was, or how she'd gotten outside. He didn't know whether she'd fallen, or been pushed, or whether – crushed by the weight of unspoken secrets – she'd decided to jump.
---
Synopsis
New York City as you've never seen it before. A thousand-story tower stretching into the sky. A glittering vision of the future, where anything is possible—if you want it enough.
Welcome to Manhattan, 2118.
A hundred years in the future, New York is a city of innovation and dreams. But people never change: everyone here wants something…and everyone has something to lose.
Leda Cole's flawless exterior belies a secret addiction—to a drug she never should have tried and a boy she never should have touched.
Eris Dodd-Radson's beautiful, carefree life falls to pieces when a heartbreaking betrayal tears her family apart.
Rylin Myers's job on one of the highest floors sweeps her into a world—and a romance—she never imagined…but will her new life cost Rylin her old one?
Watt Bakradi is a tech genius with a secret: he knows everything about everyone. But when he's hired to spy by an upper-floor girl, he finds himself caught up in a complicated web of lies.
And living above everyone else on the thousandth floor is Avery Fuller, the girl genetically designed to be perfect. The girl who seems to have it all—yet is tormented by the one thing she can never have.
Debut author Katharine McGee has created a breathtakingly original series filled with high-tech luxury and futuristic glamour, where the impossible feels just within reach. But in this world, the higher you go, the farther there is to fall…
Review
I cannot believe I waited this long to read this book! It's been sitting on my shelf since Christmas, but for some reason I just couldn't sit down and read.
I'm so glad I read it. We have five different point of views, and I found them all really interesting and complex! The characters were also very diverse. Some reviews claim it felt like the author was trying too hard to include diversity in her book, but I don't think it did. We have a lesbian relationship and several POC MCs, which isn't something we see in YA fiction that much. That was great.
The first chapter consists of a girl falling down a two-mile-high building, and then we go back in time to two months before that, and then the problems start: there are so many female characters, and so many reasons for each one of them to be that girl. I finished the book in one sitting just to see who it would be.
The author's writing makes the book so incredibly fast-paced and easy to read. It was what I liked the most. The descriptions are beautiful, detailed and truly give the reader a sense of how this thousand-storey building looks and feels, and everything seemed so real and futuristic and just so amazing.
The story is strictly character-driven, and there's so much drama and rich kid problems. It's not what I'd usually read but it's so well done I ended up loving it.
If you loved it so much, why not give if five big stars?
Well…
On the other end of the call was Atlas, her brother—and the reason she never wanted to kiss anyone else.
That's why.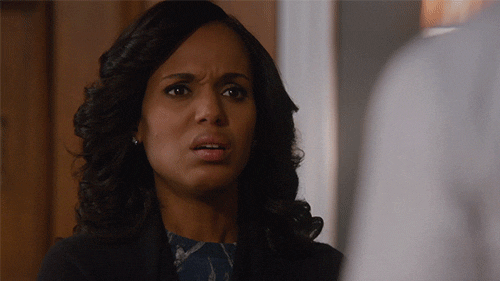 Avery, the girl with a perfect life, spends the whole book completely desperate because she cannot have her brother Atlas. Technically, they're not related by blood, but it still felt too weird for me to ship and reading their scenes, I even felt a little uncomfortable; their relationship could have been so great and sweet, but then the romance ruined it.
I wasn't about to rate this book badly because of that since I enjoyed the rest of it very much. I really did love McGee's writing and her characters, petty and spoiled as most of them were. I'd definitely recommend it and if you've read it I'd love to talk with you about it and hear what you thought about the relationships.
---
Is The Thousandth Floor on your TBR? Have you read it already? What did you think of my review? Let's talk!