Hello everyone! I realized that my blog has been running for a few months now, and it's about time I tried a discussion post! I was trying to come up with a topic, and then I realized: I should talk about the things I'm most vocal about when I'm off the internet.
Therefore, I chose body shaming. This post is going to be part of a little "Body Shaming in YA" series I'm going to tag under body-shaming so you can find it easily.
I'm literally always talking about the way our society forces people to be who they're not and shames those who are different. It's super important for young people like myself to gain consciousness of this and fight against the social stigma that's attached to standing out.
First of all and for this edition, we've got slut-shaming. It's the one I see most discussed – and it's absolutely ridiculous.
This is actually such a huge problem for women everywhere. The age at which girls start to get sexualised is getting lower and lower, and by doing this we're destroying their self esteem when they most need it.
It's so great when YA books focus on the topic of slut-shaming and call it out, exploring it and helping us understand it better. But most times, unintended slut-shaming happens right in front of us and we don't even see it. When the "mean girl" or the "dumb blonde" gets called a slut, many readers don't even notice how toxic the book they're reading is.
Slut-shaming the antagonist is no better than doing it to the protagonist. An example:
In Rick Yan
cey's The Infinite Sea, minor character Grace gets labeled as an "extraterrestrial slut" by protagonist Cassie. And why, you may ask? Well, there's no reason other than this: Grace used to be in a relationship with Cassie's love interest.
You see my point? Things like these encourage girl hate, which I personally have spent a lot of time trying to avoid – and it's hard, after being taught that other girls are your competition.
Fortunately, there are also some books with amazing female friendships out there! Take Throne of Glass.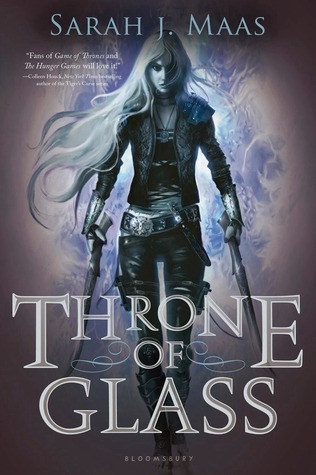 I've recently realised it's an incredibly problematic series, but if there's something it does right, it's the relationships between its female characters. 
In the first book, for example, there's a lot of girl hate. But then, we manage to see the character our protagonist hates, Kaltain Rompier, as what she is: just another scared, manipulated young woman.
In Assassin's Blade, the collection of Pre-ToG novellas, Celaena Sardothien also hates on another girl: Lysandra, from the local brothel. Then, four books later, bam! We get an explanation and an apology and one of the most important bonds in the series is created.
In our society, the insults labeled most offensive insults are about sex – and they are mostly for women. There's a huge variety of insults for a girl, but if you're trying to offend a guy, chances are you're going to say something about his mother.
Technically, we shouldn't verbally abuse anyone, but it's so incredibly unfair and frustrating that even insults are gendered.
---
What do you think? I purposefully left out other types of slut-shaming so we can discuss about more things, and so I can do another concise post like this one again.
Do you know any books about slut shaming? Do you know any books with unintended slut shaming? Let me know below so I can write a list. Let's talk!