Yay! Today's Wednesday, January 25th, and that means it's time for Top 5 Wednesday again! You can join the Goodreads group if you'd like, and participate in the meme. Everyone can do it! 🙂 The topic for this week is "Favorite Underrated Books".
I don't read that many unknown books, but I thought it would be fun to give this a try regardless! Let's see…
1. Tesla's Attic by Neal Shusterman and Eric Elfman
This is a middle grade book, sure, but it's really good, I promise! It's clever and fun, and I love rereading it because there's so much you don't notice the first (or even the third) time around.
The second book is great too, and I'm still waiting to read the third one because my to-buy list is SO LONG I still haven't got around to it-
2. Will Grayson, Will Grayson by John Green and David Levithan
Well, this book doesn't exactly have a pretty cover, but the inside is great! It isn't discussed much around the blogosphere for some reason, but both authors are hilarious and them joining forces creates one big piece of awesome.
I love it. Probably not for everyone, but go on and give the Goodreads page a look!
3. Gone by Michael Grant
Mixed feelings.
 I got discouraged after the sequel "Hunger" because I saw that there were six books in the series, but if you like long series you might like this. I'll probably still finish this someday though haha.
It's basically a lot of kids running around after all the adults disappear and mutants and adventures. Pretty damn great book.
4. Where She Went by Gayle Forman
Why yes, there is a seq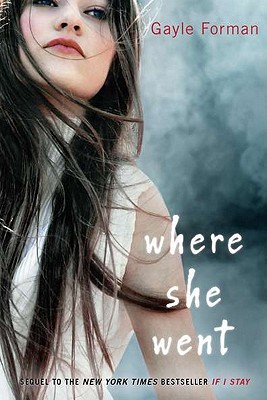 uel to If I Stay. And if you ask me, it's 10/10 worth reading! The story continues far away from where we left Adam and Mia in the last book, and it takes another tone. It was so much fun!
I thought that even if If I Stay was a bestseller, I haven't seen much of the sequel therefore it's underrated? I don't know!
5. Hex Hall by Rachel Hawkins
It's not a great pie
ce of literature or anything, but I think Hex Hall is a fun and fast read! I love magic school stories and this is one is amusing and light (sort of), so I believe it needs more recognition 🙂
---
Have you read any of these? What would you include in a post like this? Let's talk!