This fun weekly meme hosted by Lia @ Lost in a Story is very useful!
Most of you probably know this feeling, your Goodreads TBR pile keeps growing and growing and it seems like there is no light at the end of the tunnel. You keep adding, but you add more than you actually read. And then when you're scrolling through your list, you realize that you have no idea what half the books are about and why you added them. Well that's going to change!
It works like this:
Go to your Goodreads to-read shelf.
Order on ascending date added.

Take the first 5 (or 10 if you

'

re feeling adventurous) books. Of course if you do this weekly, you start where you left off the last time.

Read the synopses

 

of the books

Decide: keep it

 

or should it go?
1. Passenger by Alexandra Bracken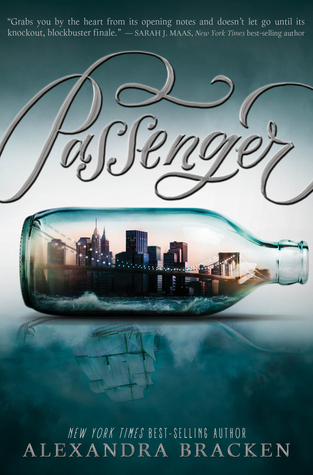 I kind of cheated. I also read a few reviews for this book, and while it sounds really good, they say it reads way too slow for a YA book.
But please. Look at that cover. I cannot let it go, it's way too pretty.
Judgement: KEEP
2. The Darkest Minds by Alexandra Bracken

Yeah, uh… Sometimes when I discover new authors I add a bunch of their books to my TBR. Oops?
This doesn't sound as good as Passenger (and for some reason it reminds me of Michael Grant's Gone), so it'll have to go.
Judgement: GO
3. Finding Audrey by Sophie Kinsella
Uh, 
the synopsis didn't tell me much so I ventured into the reviews again and I found Cait @ Paperfury's. In her review she talks about how mental illnesses are basically portrayed as jokes. She says that as a person with social anxiety, she felt unhappy reading it.
So, yeah. I probably wouldn't like this book.
Judgement: GO
4. The Murder Complex by Lindsay Cummings
T
here was a time when I was extremely obsessed with YA dystopia, and since Goodreads sees all, it recommended this book.
Now those days have passed, and I'd much rather read a fantasy book than something like this. My tastes have changed *shrugs*.
Judgement: GO
5. All Our Yesterdays by Cristin Terrill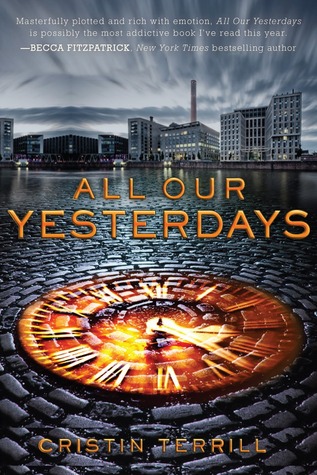 A good time travel story? Sign me up! This sounds like a hidden gem, and I'm pretty excited to get my hands on a copy.
Judgement: KEEP
---
What's your opinion on this week's books? Have you done a similar post this week? Let's talk!