I had fun participating in Lia @ Lost in a Story's weekly meme last week, so I thought I'd try it again! Here's all the info:
Most of you probably know this feeling, your Goodreads TBR pile keeps growing and growing and it seems like there is no light at the end of the tunnel. You keep adding, but you add more than you actually read. And then when you're scrolling through your list, you realize that you have no idea what half the books are about and why you added them. Well that's going to change!
It works like this:
Go to your Goodreads to-read shelf.
Order on ascending date added.

Take the first 5 (or 10 if you

'

re feeling adventurous) books. Of course if you do this weekly, you start where you left off the last time.

Read the synopses

 

of the books

Decide: keep it

 

or should it go?
This week I have another set of five books ready! Les Mis and The Outsiders were in this, but I erased them because I've already started reading them, I just keep forgetting to continue! Now, for the actual post:
1. Delirium by Lauren Oliver
I strongly dislike this cover. And this one time I started reading the first few chapters and it kind of bored me, so I don't even know why this book is still here.
Judgement: GO
2. Amy and Roger's Epic Detour by Morgan Matson
This does not look like my kind of book. But hey, neither did Since You've Been Gone, and I loved it, so for now-
Judgement: KEEP
3. Across the Universe by Beth Revis
This sounds really interesting, and I still want to read it so, even though the cover seems too much like romance, it's a keeper!
Judgement: KEEP
4. On the Other Side by Carrie Hope Fletcher
I really love Carrie Hope Fletcher… And I enjoyed her other book (looky I reviewed it), but I have to let this one go. I'll probably end up reading it, but for now, bye, Carrie. Sorry!
Judgement: GO
5. Unwind by Neal Shusterman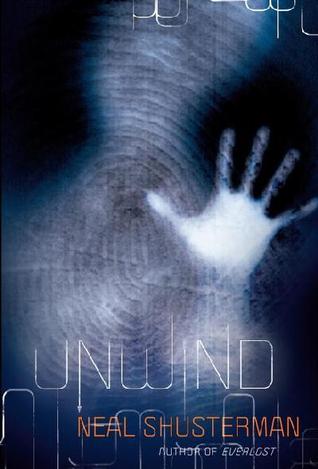 I want to point out that this cover is not exactly pretty.
Done. Now, the blurb for this book seems really interesting and the other Neal Shusterman book I've read was very good so I still want to read this one.
Judgement: KEEP
---
Okay! This was pretty good! I let two books go, plus the two books I deleted because I already owned them, so it was a good week!
Have you read any of these books? What do you think of my choices? Do you take part in this meme? Let's talk!