Hey! Today I'm trying a weekly meme hosted by Lia @ Lost in A Story which consists in narrowing down your Goodreads TBR shelf to the books you really want to read! Here's how Lia explains it:
Most of you probably know this feeling, your Goodreads TBR pile keeps growing and growing and it seems like there is no light at the end of the tunnel. You keep adding, but you add more than you actually read. And then when you're scrolling through your list, you realize that you have no idea what half the books are about and why you added them. Well that's going to change!
And here's how it works:
Go to your Goodreads to-read shelf.
Order on ascending date added.

Take the first 5 (or 10 if you

'

re feeling adventurous) books. Of course if you do this weekly, you start where you left off the last time.

Read the synopses

 

of the books

Decide: keep it

 

or should it go?
I actually only have 50 books on my to-read list, but still, I feel like they're taking up space and whenever I go on a book haul I cannot bring myself to buy any of them, so this might help!
1. Dorothy Must Die by Danielle Paige
Sheesh. At first I thought this would be good… But according to the reviews of some of my fave bloggers, it's just meh. Also from what I've seen, this is a pretty long series and I don't have the commitment.
Judgement: GO
2. All The Bright Places by Jennifer Niven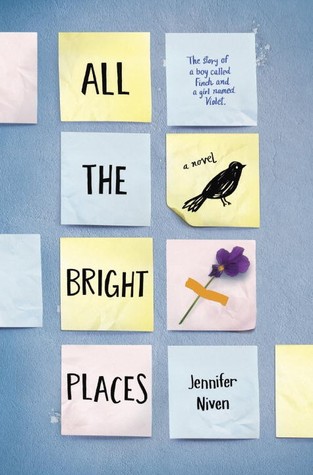 To be honest, I like YA contemporaries. They're not my preferred genre because, hey, I like a little action, but this one is a definite keep. The blurb promises Rainbow Rowell meets John Green and I'm a big fan of both, so-
Judgement: KEEP
3. Carry On by Rainbow Rowell
Knowing myself, I'll probably end up reading this anyway just cause I'm curious, but for now I'm not going to keep it on the list. If I read it, I'll take it from a library or borrow it from someone.
Judgement: GO
4. Red Queen by Victoria Aveyard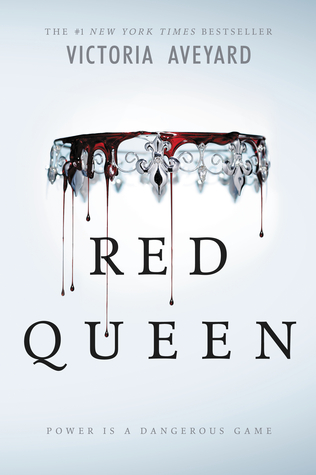 NOPE. I confess the premise and the pretty cover had me intrigued, but after talking to a few fellow bookstagrammers I've decided to let this one go. Don't kill me, but everyone said it was really predictable and I'm not in the mood. And it sounds like The Selection, which I liked, but I wouldn't be caught dead reading in public.
Judgement: GO
5. Speak by Laurie Halse Anderson
Not letting this one go! I want to read this book because it seems important and I just… I felt a tug when I first saw this book a year ago and I still haven't acted on it. I'll buy it soon enough, but for now-
Judgement: KEEP
(Sorry for the image quality! It's the one on Goodreads).
---
That wasn't nearly as bad as I thought! I let 3/5 go and I had fun doing it, so I'm definitely doing this again sometime.
What did you think? Have you read any of these books? Would you have done the same thing I did? Do you take part in this meme? I'd love to talk to you!